Ya se avecina el día de San Valentín. Para celebrar les tenemos los siguientes modismos con la palabra love porque en inglés, San Valentin se asocia tanto al amor de pareja como el amor entre parientes y amigos.
fall in love with somebody 
Enamorarse de alguien.
love at first sight
Amor a primera vista
be lovey-dovey
Ser cariñoso/a, mostrar cariño, acaramelados
puppy love
Amor de adolescente, amor un poco ingenuo
those three little words
"Esas tres palabritas." Se refiere a las palabras "I love you."
madly in love
Locamente enamorado/a/os/as
labor of love
Trabajo o labor que se hace por gusto o para beneficiar a otros y no para enriquecerse uno mismo
love nest
Nidito de amor
love child
Un hijo natural y en algunos casos concebido en adulterio
lovebirds
tortolitos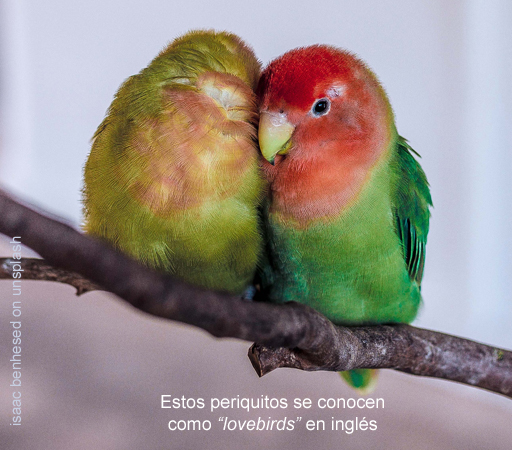 All is fair in love and war.
Todo vale en el amor y en la guerra.
Love is blind.
El amor es ciego.
APRENDE MÁS
Tenemos más expresiones relacionadas con el Día de San Valentin aquí. Además encontrarás enlaces a tarjetas para imprimir.
Esperamos que todos pasen un lindo día de San Valentin!

*********************************
No te olvides suscribirte a nuestro boletín. No tiene costo alguno y tendrás acceso a descuentos especiales para usar en nuestra tienda.